looking for the best exercise to lose weight at home?
The good news is that you may save money by not joining a gym and still see results from these at-home workouts if you give them your complete attention and effort. If you find it impossible to find the time to go to the gym, but would like to see a change in your physique, any of these exercises may be done at home in just 30 minutes a day.
You can achieve similar fat loss results to those who regularly visit a gym by performing the following exercises:
1. Stair sprinting or stair running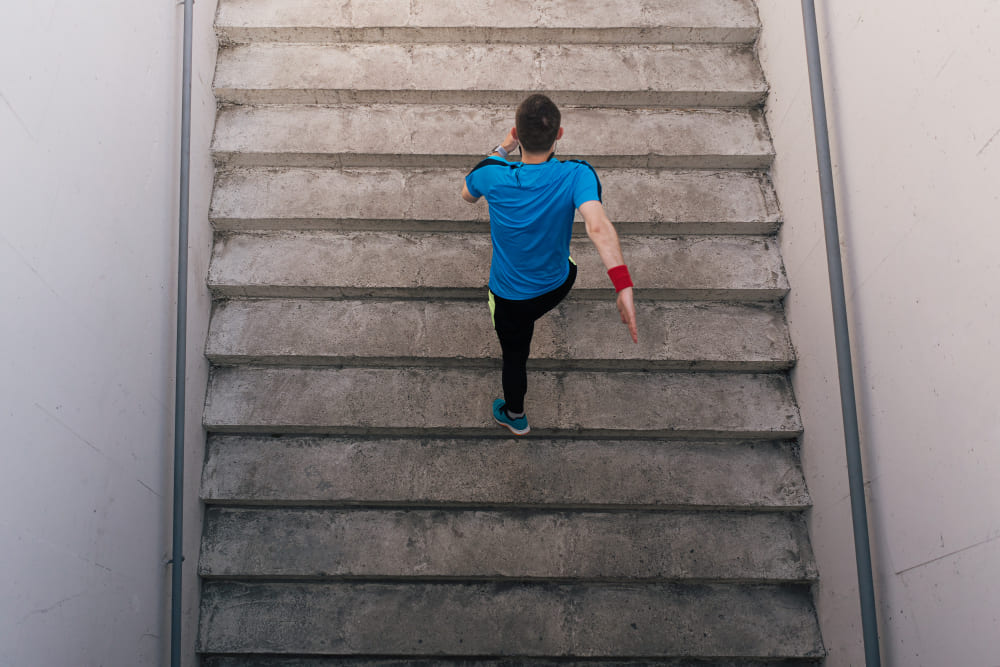 Getting in shape at home is possible even without gym equipment like a treadmill or stationary cycle. Use the stairwell that already exists in your home. When performed properly, the exercise is excellent for fat loss and can be as effective as jogging for reducing body fat.
Simply run up and down the steps three or four times in rapid succession, rest for thirty seconds, and then resume your normal walking pace. Repeat this procedure until you reach your desired results.
2. Jumping rope or skipping
One of the most potent methods of burning fat. According to estimates, it can burn even more calories than a brisk run. However, to keep at it, you will need to recognize the dedication required.
If you can, skip continuously for one minute and then take a minute to rest. Then, after a little rest, begin again and continue in this manner for the next 30 minutes, or until you have completed 10 to 15 cycles. Trust me, if you utilize this strategy, you will be able to successfully lose weight.
3. Using a set of adjustable dumbbells
This is also a fantastic form of workout for those of you who want to tone and tighten your body. Exercises like lunges, squats, shoulder presses, chest presses, lying on the floor, biceps curls, and many others can be utilized for resistance training to firm the body.
8–12 repetitions at moderate intensity followed by 2-minute rests should accomplish the task. When the circuit is finished, do it again.
4. Resistance bands exercise to lose weight at home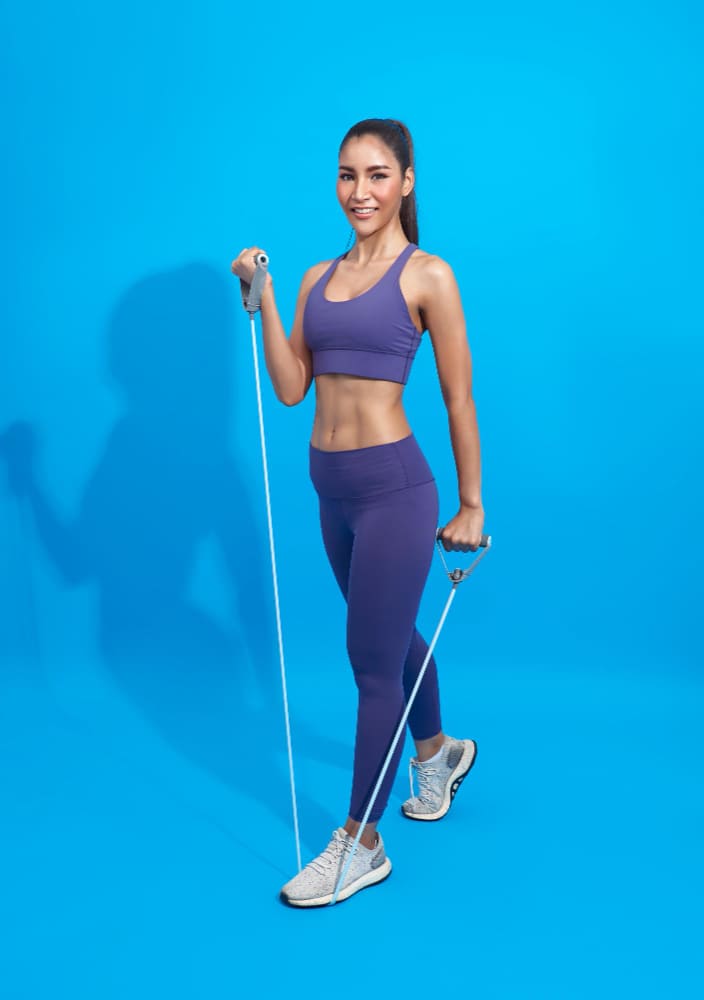 When working out, resistance bands are a great alternative to dumbbells. They're convenient because you can store them away for later use, and they've recently gained in popularity.
You may perform many of the same workouts with the resistance band that you could have performed with the dumbbells, such as squats, shoulder presses, chest presses, etc., just by holding each end of the band in your own hands.
You can utilize any of these exercises to shed pounds in the comfort of your own home; but, to prevent boredom, try alternating between two of them during your weight reduction workouts.
5- Dancing as an Exercise to lose weight at home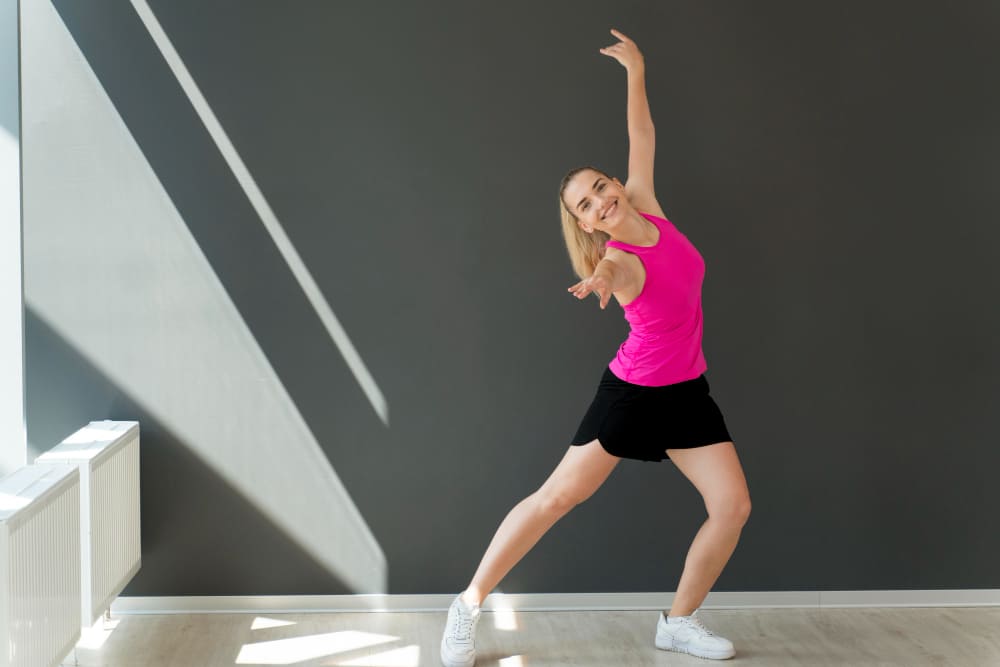 Dancing is a terrific way of keeping healthy, burning tons of calories, and toning your body. You can either join a dancing school and get expert tuition, or you can acquire a DVD reasonably cheaply and follow the moves in the comfort of your own home.
6-Fast Walking as an Exercise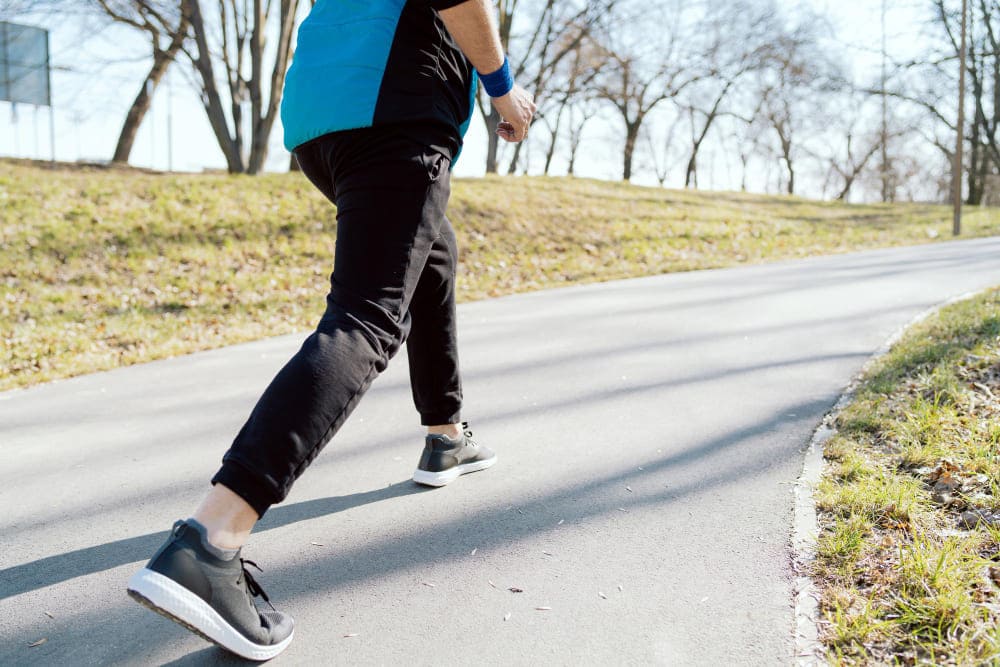 Walking quickly is an excellent technique to get in shape and lose weight. Many people that want to walk to try and reduce weight often feel a bit odd going rapidly in the street. Not that this is necessarily a problem. You can use a weight vest, do it in a park, or find a steep hill.
A weight vest can be worn comfortably beneath your clothes and works as resistance which forces your body to burn more calories. It's an often overlooked piece of fitness gear with tremendous potential for improvement via consistent use.
7-Swimming for Exercise
Technically this is not an exercise to lose weight at home unless you have a large swimming pool, and if that is the case, tell me your address and I'll come over for a dip.
Swimming, because it involves the use of the entire body, is an excellent cardio workout. The more of your body that you can involve in moving implies that your body has to burn more calories. Aside from that, it's a fairly gentle form of physical activity. Joint pain is a common problem for people who have been overweight for a while, and swimming can help with that.
Stair climbing is a fantastic home activity that can help you shed pounds quickly. Your thighs are the bulkiest part of your body. Exercising your legs causes your body to expend a lot of energy, which translates to a large number of calories burned.
One repetition is the complete motion of traveling up and down. When your rep count is high enough, you should increase the difficulty by adding weight. The task can be accomplished with the help of a vest or a small backpack filled with weights.
Finally don't forget your diet. Not paying attention to what you put into your body is just as important as working out if you want to see results.